Shopify CRM: How to use it in your Shopify store effectively.
What would you do to manage your customer information easily? Have you ever found difficulties in managing your customer information? Customer Relationship Management system is regarded as a savior for your challenging task. Some store owners can say that they don't want to spend their budget on it. Since Shopify contains some necessary features to do the task of CRM. Once you have thousands of customers, CRM is a pivotal factor to manage sales, marketing, and support for multiple Shopify stores. In this article, I will instruct you to apply Shopify CRM with the support of third-party software. Besides that, I also suggest 5 potential software for you to use.
What is Shopify CRM?
In general, CRMs play a key role in operating business both online and brick-and-mortar. Yet, CRMs are especially effective on the edge of eCommerce platforms. Besides that, CRMs are Shopify integration tools.
In terms of customers' data, CRMs are responsible for storing customer contact information, behavior, and other analytics. Particularly, using Shopify CRMs enables store owners to collect customers' insights. For instance, a customer buys 50-ml perfume bottles and then he tends to use it in three months. In this case, CRMs assist you to send a notification to customers so as to ask them to repurchase.
Overall, Shopify CRM is considered as a magical scope for you to detect secretly your customer. With the support of CRM, you will find out customers' pain points.
Why do you need Shopify CRM:
Shopify offers store owners some outstanding features to operate your online business. Yet CRMs enable us to understand customers via advanced analytics. Moreover, once you has thousands of customers to serve, you can do it only via Shopify. CRMs provide you with a big picture of what your customers want. 
Top five the best CRMs operating well on Shopify:
Hubspot CRM:
If you are looking for free but functional CRMs, Hubspot will be your ideal choice. In reality, Hubspot is totally free. You do not need to pay a little money to download and use it. Whereas you have to allocate a large amount of your budgets on purchasing it. In some cases, you must pay 50$ to buy the full version of CRMs. It consists of Sales, Marketing and Service Hubs.
Moreover, Hubspot also enables store owners to synchronise data between Shopify and Hubspot. It is customer information, orders, deals and more. More importantly, an outstanding feature of Hubspot is that you can customize the special sales tactics for specific consumers.
Finally, Hubspot also helps you in inbound marketing.
Agile CRM:
If your online store is interested in Email, Agile CRM is for you. In terms of license, Agile provides you with three versions. These one free version and two paid versions from 9.99$ per month. Definitely, these versions will have more unique features compared to free plan.
In particular, Agile CRM offers customers to send Email marketing automatically to customers. And the price of this service is reasonable. Furthermore, Agile CRM also helps store owners to boost sales via web engagement.
Finally, Agile CRM also reminds customers about abandoned carts via personalized Email. It will boost customers to make the final purchase decision and finish the purchase process.
Capsule CRM:
If you are using Capsule CRM together with Shopify, every task in managing customer relationships and logistics will be in one place. It can be managing customer profiles, vendors, site visitors and more. 
In terms of its outstanding functions, Capsule CRM allows you to add relevant information to customers' profiles. That can operate smoothly with task management and collaboration tools. Besides that, with the support of Capsule CRM, you can detect minor things in your online business. It can be customers who buy the most, creating sales reports. Hence, it is comfortable for you to follow your goal.
Metrilo CRM:
Metrilo CRM is one of the most powerful integrations for store owners to detect customer behavior. Based on that, you can set up a suitable marketing campaign in the future. Once customers sign up for an account on your eCommerce website, Metrilo automatically collects these personal information. This information will transfer directly to customer' profiles. Moreover, any future actions will be under the observation of Metrilo.
In terms of Metrilo's functions, it not only collects detailed information of customers but also helps you to delegate and manage tasks in your online business.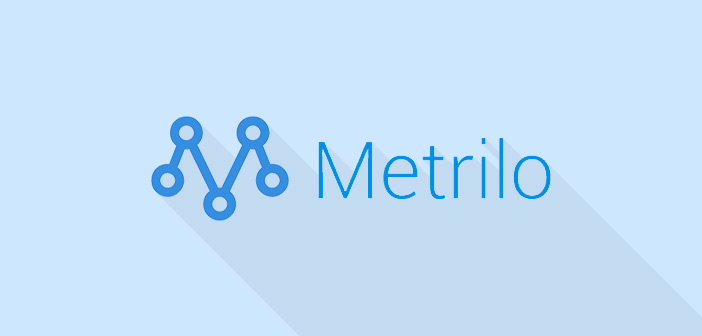 Insightly CRM:
Overall, Insightly is responsible for: customer profiling, contact management, and order delivery.
Based on business intelligence tools, Insightly helps you collect consumers' data automatically and add it to the consumer profiles. These consumer profiles assist Shopify users to segment their customers to apply suitable marketing activities. Moreover, you can do your logistics task of your online store. It enables you to track delivery, inventory and more.
More importantly, Insightly also possesses mobile application. It will help you to easily manage your online store via your smartphone.
How to use CRM in your Shopify store:
In order to operate CRM smoothly on Shopify Store, you have to comply with these three following principles.
Rationalize sales management, marketing and services:
Regardless of your chosen CRM, you should pay attention to optimize the rationale of your backend efforts for your Shopify business. It contains:
Sale management.
Marketing (social media and Email).
Service (customer services, helpdesk, …)
For instance, Bauer integrated their Shopify website with Hubspot. It will lead to the streamline sale management, marketing and service. This streamline helps Bauer to make a smooth transition into a more modern setup for their store.
Make more informed decisions with Analytics:
From my viewpoints, every decision in operating an online store should be based on the result of CRM analytics. This results indicates the customers' insights which are generated by customers' behavior and data. Only when you follow these results do you take full advantage of CRM.
Keep your team on the same page:
The most important key to maintaining the streamline is synchronizing the task of every department. Hence, please take advantage of CRM tools to ensure alignment between different divisions in your business.  
To conclude:
Here is my suggestion about the top five of potential CRM integration for your Shopify. Besides that, I also give you some advice to use it effectively on Shopify. I hope it will be useful for you. Please choose the most suitable one for you and develop your online business. 
Please remember ArrowHiTech always offers a wide range of excellent Shopify themes and apps.
If you have any problem in setting up your online store from scratch, do not hesitate to meet ArrowHitech. Our 12-year experience staff in Shopify development and outsourcing will help you set up your dream online store.