Making your first sale on Shopify: Strategic ways for new stores
For any Shopify startup, everyone wants to receive the first order as fast as possible. Since the first order is considered as the first success of any business. In general, there is a large amount of tactics for you to chiave the first sale. Yet you can easily lose your direction to find out the shortest way. In this article, I will propose to you some strategic ways for boosting your targeted traffic. It helps you in making your first sale on Shopify.
Why targeted traffic is important for making your first sale on Shopify?
In general, with newcomers in the eCommerce market, if they want to improve their business, they tend to think about the minor thing. It can be the interface of their website, the brand color and more. In fact, these are essential criteria affecting directly the success of a Shopify store. Yet it is hard for you to measure it in a visual way.
From my perspective, the improvement of Shopify stores has to be measured by hard numbers. Thus website traffic is an ideal choice. You can not assess customers' interest if you don't drive traffic. Besides that, customers will not know about the product if they do not visit yours. The more website traffic you have, the faster you can making your first sale on Shopify.
Now I will provide you with a wide range of strategic ways for your marketing campaign. Please consider carefully your product categories to choose the most suitable ones. In order to measure the results of each marketing tactic, you should set up Google Analytics. It enables you to keep track of website traffic closely.
Free Traffic Sources:
If you are a beginner in the eCommerce market, free traffic sources are a plausible choice for you. Since it is easy for you to create. Additionally, you don't have to depend on others. More specifically, it means that you disseminate your products manually. You should do free traffic sources on your network and relevant online communities. If you want to take full advantage of free traffic sources, please follow these tips:
Launching attractive discount codes to grab customers' attention.
Every action on the Internet can be a potential chance for you to disseminate. For instance, you can add the URL of your website on your Facebook page and more.
Don't send a repetitive message to your audiences time by time. It makes customers feel that it is an automated effort. Please make your distinctive personal symbol to stand out from the crowd.
Tap into your personal network:
In general, a wide range of entrepreneurs achieve the first order from their relationships. Thus your first marketing tactic is sharing your product on your personal social media. For example, please display your products on your Facebook wall. Perhaps one of your friends is interested in your product.
Moreover, you can send an invitation to your friends and family members about your launching. Besides that, you can convince them to share your products with others as a support.
Although sometimes your friends bought your product because of their support, it can be a significant milestone for you. Furthermore, you can receive early feedback for your product. Yet if you do not receive any orders, you should not be disappointed. Since this is just the first level of your marketing tactics.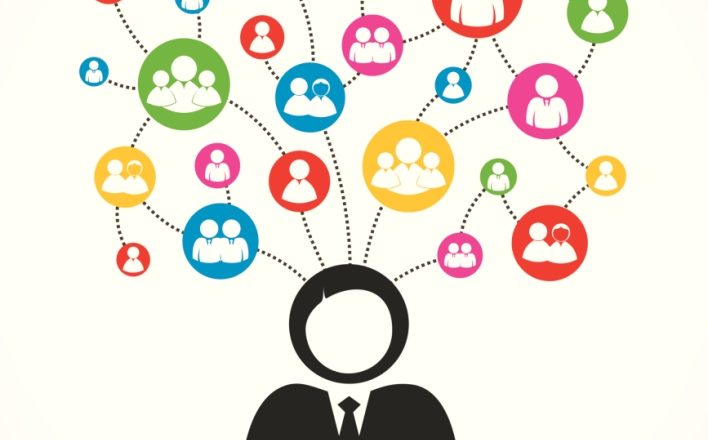 Join online communities:
Everywhere on social media can be an effective channel for you to spread your products. If you can put the URL of your into the right place, an incredible widespread will occur. For example, you can participate in Reddit, Facebook Group and more.
More specifically, please search for the community having an interest that relates to your products. At first, you have to take part in the correct group to become an active member. For it helps you to establish the credibility of yourself. After that, you can share the link of your website to these groups together with a discount code.
In addition, you can join in the community of startups to find out valuable experience and advice. These are:
Shopify Entrepreneur Facebook Group.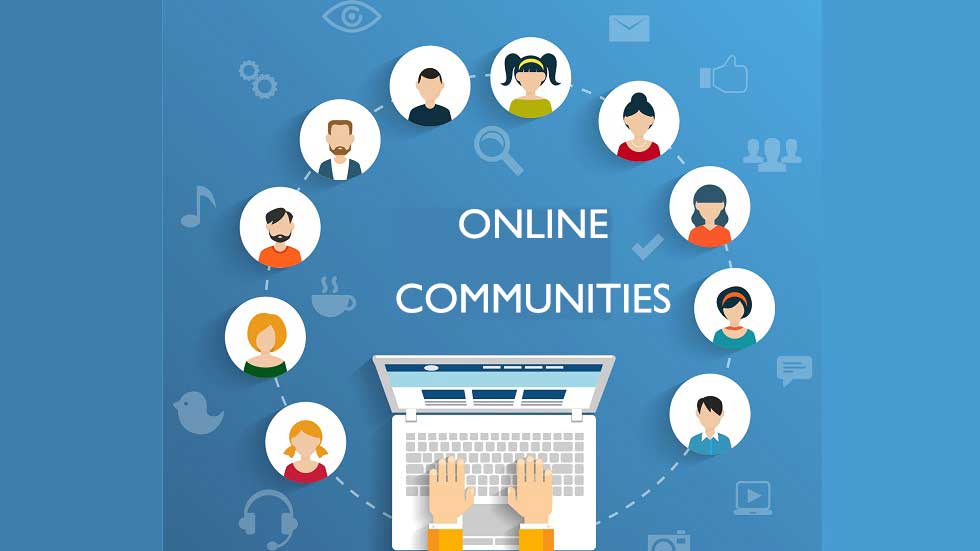 Paid Advertising: Intelligent Investment for a thriving business.
Because of the booming of social networks, paid advertising on social media is one of the most remarkable solutions for driving targeted traffic. In reality, there are a wide range of advertising channels for boosting website traffic. It enables us to pay per click. In particular, you only need to have 10 dollar to begin.
In general, there is a diversity of social platforms for paid advertising. Moreover, each of them has an outstanding advantage. Yet if you want to hire paid advertising on social media, please conduct market research thoroughly. You have to know what is the most popular social media in the local market. Moreover, you should consider what your chosen one can do to reach potential customers.
Before starting paid social media marketing, please remember to prepare several exciting posts for introduction. For it will help you to encourage your customers to continue to explore your store. Now let's explore four paid social media marketing for making your first sale on Shopify.
Facebook Advertising:
According to Satista (2020), Facebook is the most popular social media platform all around the world. It possesses about 2.7 billion active users. Definitely, there is a wide range of users' base in terms of age, income, gender and ethnicity. 
Hence, a large number of brands take full advantage of Facebook to target correct potential customers. These filters can be age, gender, job title, location and interest. In there, interest is the most useful one for you. Since you can collect information for the pages that people have liked. From that, you can construct the profile of your ideal customers. All in all, store owners should have a clear picture of your ideal customers and what they like.
Instagram Advertising:
If you want to use the image of your product as a hook in advertising, Instagram is for you. Instagram pays attention to developing based on visuals. Besides that, its primary audiences are the young in Gen Z.
In terms of engagement rates, it even defeats Facebook according to Smart Insight. More Specifically, Instagram is the most ideal platform for influencer marketing. In addition, if you choose suitable hashtags, you are able to approach an incredible number of customers. With Instagram advertising, your ads will appear on others' feed to grab customers.
Pinterest marketing:
Pinterest tends to be underestimated by digital marketing practitioners. It always provides well-organized sources of user base. On Pinterest, a large amount of active users are female with disposable income. Hence, you can drive significant traffic through both free and paid efforts.
In reality, you can use Pinterest as a scrapbook. You have to create your own board to collect your image of products. Besides that, each series of relevant images will be archived by "Pins". In order to making your first sale on Shopify, Pinterest provides a diversity of tools.
Google Ads:
Currently, customers are more likely to search for their desired products on Google. Thus Google Ads is regarded as one of the shortest ways to expose to potential customers. When a customer finds relevant terms, your site will appear immediately on Google Search Result page.
In terms of Google Ads, there are two options for you. The first one is text ads. It enables your ads to appear in search results in a distinctive way. While Shopping Ads helps you to appear in an eCommerce-oriented format.
Finally, the first step of Google Ads is carrying out the relevant terms that your potential customers used to search for.
Outreach: Connecting with Existing Audiences.
Customers do not tend to trust in your own message if other people don't have the same opinion. Hence, you have to find prestigious partnerships. They will help you to deliver content for making the first sale on Shopify. It can be news stories or product reviews. Doubtlessly, a message from a prestigious one will boost your credibility.
Reach out to bloggers:
Generally, publishers are more likely to find fresh content and intriguing stories to tell. In order to promote your products, you have to generate a good story containing your unique product. It helps you to grab customers' attention on a blog or publication. In particular, please ensure that you post your content to a relevant publication.
Here are some ideas for you to generate blog:
Write and submit a guest post.
Telling an unique story for your products.
Ask bloggers for product reviews.
Finally, when choosing publication, you firstly must consider whether the content is relevant. Secondly, you should check the level of their readership. The combination of these two will ensure your content reaches the largest number of audiences.
Seek out Strategic Partnership:
Partnership is one of the most effective methods to improve your products.
Firstly, you should find non-competitive and like-minded brands to collaborate with. This will help you both to look for ideal customers and to be deprived of customers. It takes you a long time to find suitable ones. Yet if you have your chosen one, it is easy for you to generate a creative strategy. Here are some tactics for you:
Sponsor an event.
Run a competition with your product as a prize.
Create bundles for yours and partnership.
Work with Influencers:
Influencer marketing is not only for big business. Small businesses can also interact with a suitable influencer to advertise your product.
In order to make success, you have to seek for an influencer whose audiences relate to your product. Their followers are possible to become your target audiences. It results in driving your website traffic.
There are a wide range of influencers on different social media platforms. They are on Facebook, Youtube, instagram and more. In particular, some influencer marketplace will assist you to find the best one:
Guerilla Marketing:
Making your first sale on Shopify depends on not only online marketing but also offline marketing. In that case, guerilla marketing is one of the most effective tactics.
For instance, if you sell trainers, please go to the gym. After that, you should talk to other people and give them flyers of your store. Or if possible, you should bring your trainers to ask them for experience.
Finally, if they are interested in your products, please ask them to check out your website. It is an excellent chance for you to drive your website traffic.
Some potential problems affects on making your first sale on Shopify:
Although all tactics help you a lot in making your first sale, sometimes there is some minor problem in your result. There are some potential reasons that you can face:
If you have a high bounce rate, it means that your audience arrives in your sites. After that, they leave immediately.  In this case, you have to examine your traffic as well as the speed of loading.
None of your website visitors do not add anything to their cart. It means that you don't achieve any buyer. In this case, your products are not diverse enough. Please try to sell different products for a better result.
If you have a lot of abandoned carts during checkout, it can be some problem in your shipping process. Please reconsider. 
Final Word:
Here is my overall introduction for some effective tactics to drive targeted traffic. I hope it will be useful for you to making your first sale on Shopify as early as you can.
Please remember ArrowHiTech always offers a wide range of excellent Shopify themes and apps.
If you have any problem in setting up your online store from scratch, do not hesitate to meet ArrowHitech. Our 12-year experience staff in Shopify development and outsourcing will help you set up your dream online store.